14th August Butter Cookies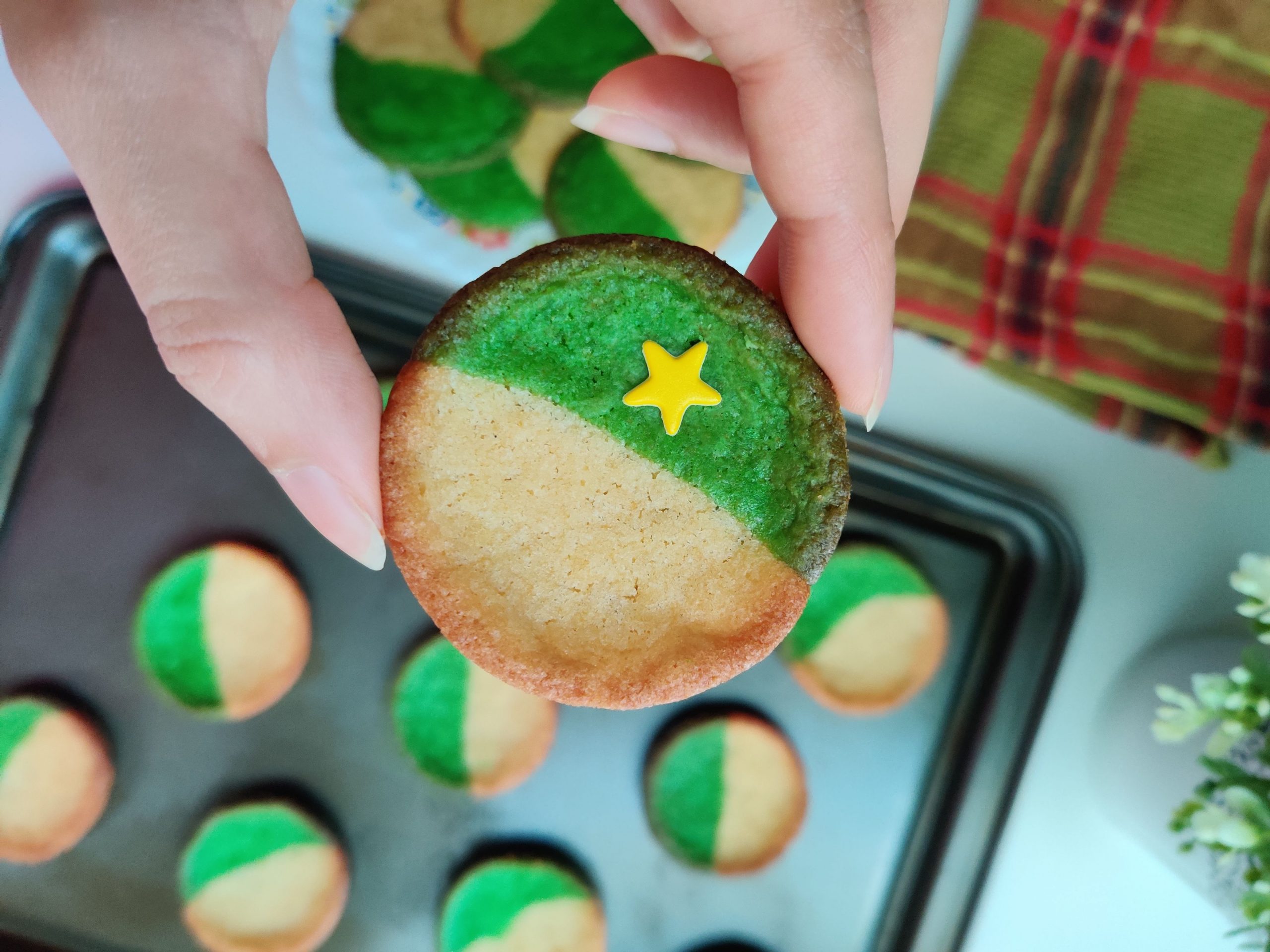 Simple yet delicious 14th August Butter Cookies made in celebration of Pakistan's Independence Day! They are crisp on the edges and chewy in the center, and also a little symbol of my patriotism! 🙂
Spending 14th Augusts abroad for a long time, I can't say I have enjoyed the celebrations of Independence Day in my home country.
This is a small batch recipe, not because I can't eat more of them (because I totally can!), but because I was adding color to my cookies for the first time. Just in case something went wrong, I did not want any ingredients being wasted.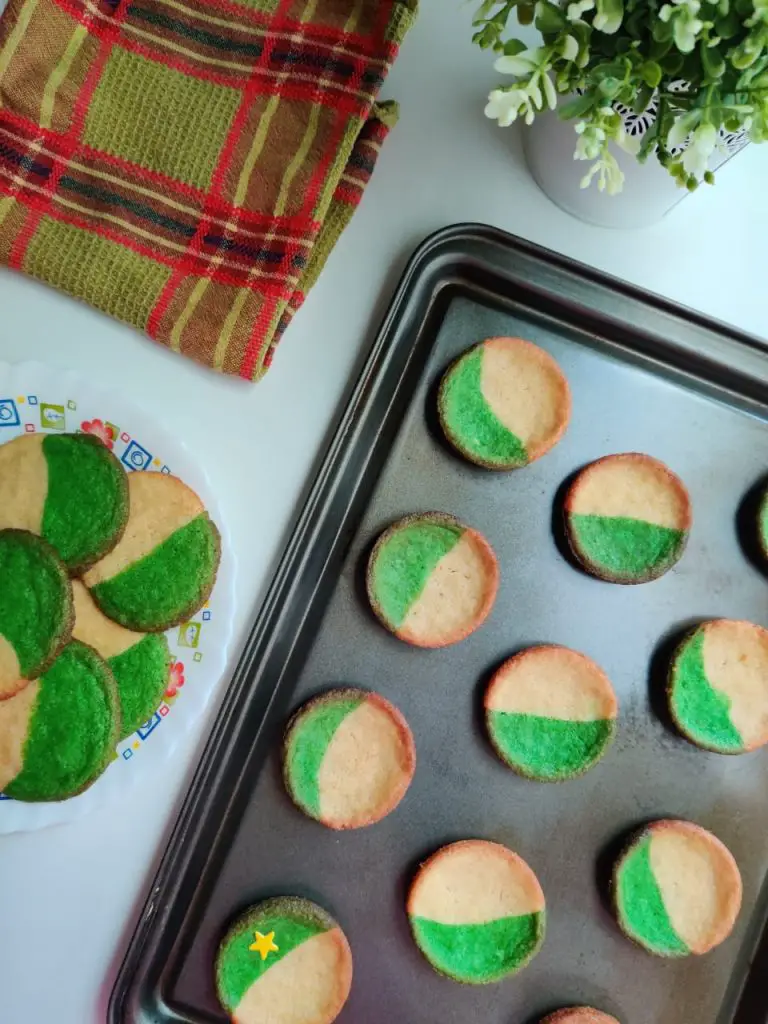 However, nothing did go wrong, and they came out looking cute and tasting even better.
Why not butter cookies with green and white icing?
You must have seen that most butter cookies or sugar cookies made for an occasion, have a colored icing on top. While they look adorable ( is it just me who finds their icing tutorials incredibly satisfying to look at?), neither me nor my family enjoys icings, fondants or sweet frostings.
Especially because butter cookies are already sweet, I knew I would be dooming my cookies to rejection if I iced them!
So the next best option, was to make a colored cookie, and a few drops of gel food coloring made that happen a little too easily.
Yes, I admit, I would have been happier if the cookie actually showed the green and white proportions of the Pakistani flag, with a white star and moon.
Nonetheless, the flavor made up for the flaws.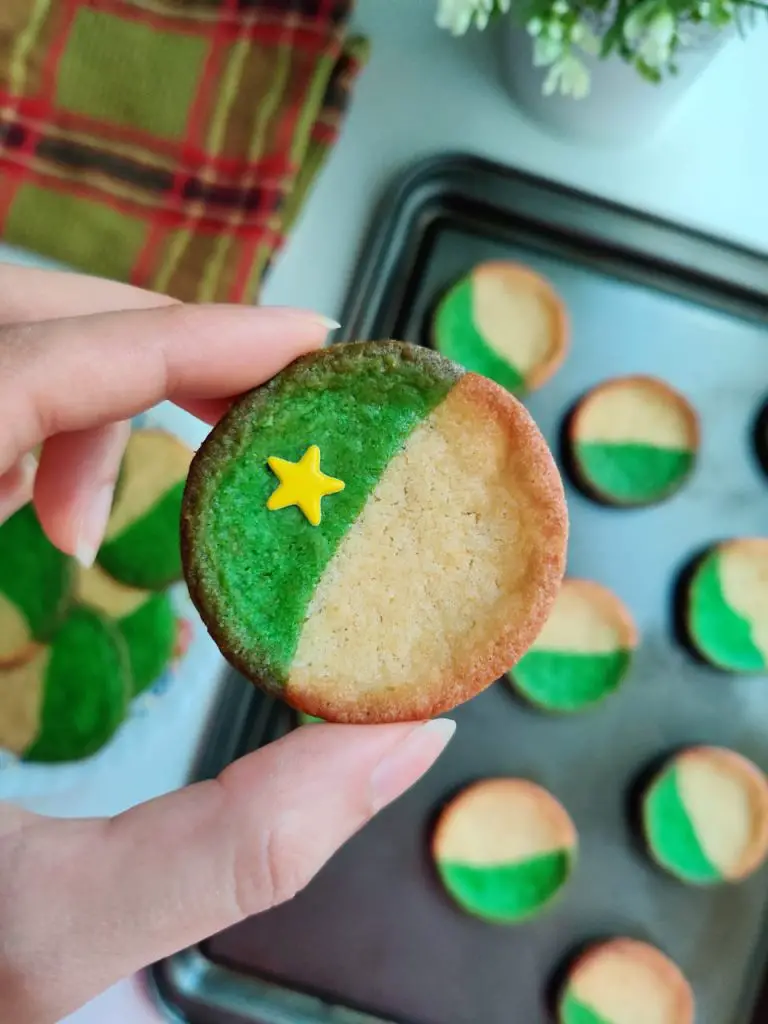 Ingredients in a butter cookie
Butter: Apart from the amazing flavor butter contributes to cookies (or anything, really), it also makes makes them tender.
Sugar: While we all know sugar adds sweetness to cookies, it plays many more roles than that in baking. In cookies, it helps with browning and spreading.
Egg yolk: Since this is small batch cookie recipe, we only need one egg yolk. The egg yolk adds structure and moisture to the cookie.
Vanilla Extract: gives a vanilla flavor (surprise!)
Flour: In this recipe, flour makes the cookies crisp and chewy, while keeping the dough together.
Baking Soda: This is a leavening or rising agent so it helps the cookie spread outwards and upwards. Baking soda also helps with browning.
Baking powder: Also playing a similar role to baking soda in leavening, it create a slightly puffier cookie. Baking powder also affects a cookie's texture.
Salt: As in most desserts, salt plays the role of enhancing the flavor and cutting a little of the sweetness.
Food color: This is not part of a regular butter cookie recipe but we will use it here to give a green color. Please use gel food color, not liquid! If you use liquid food coloring, the dough will become liquidy and you will not be able to make cookies out of it.
How do I make 14th August Butter Cookies?
Let me walk you through this recipe, so you know just how easy and quick this cookies recipe is.
1) First off, place butter in a bowl and beat till fluffy. I chopped my butter before, so that it softens up quicker. Next, add sugar, and beat till the mixture looks light in color and fluffy (see picture below).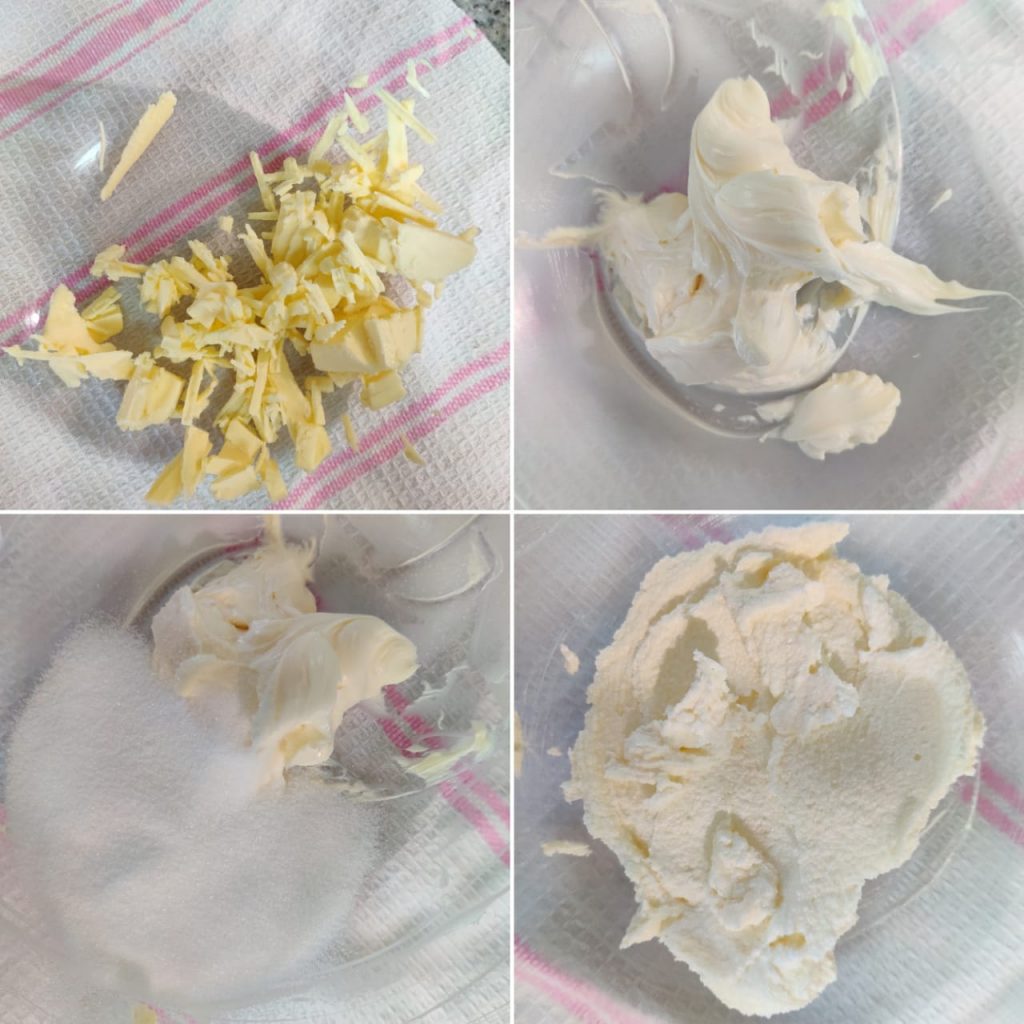 2) Then, add an egg yolk and vanilla extract, and beat for 1 minute (See picture below).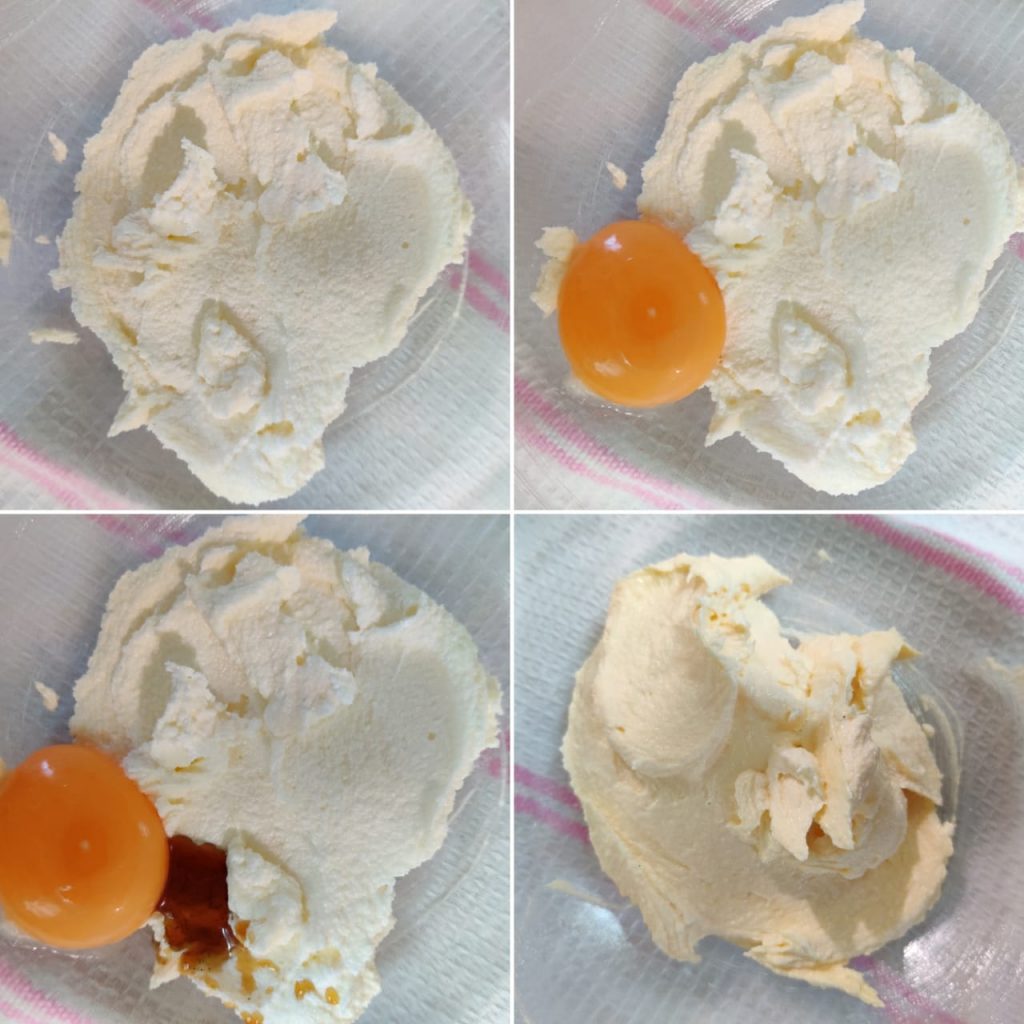 3) Whisk the dry ingredients in a small bowl, then add it to the wet mixture. Beat it JUST UNTIL COMBINED! Divide the dough equally into two plates.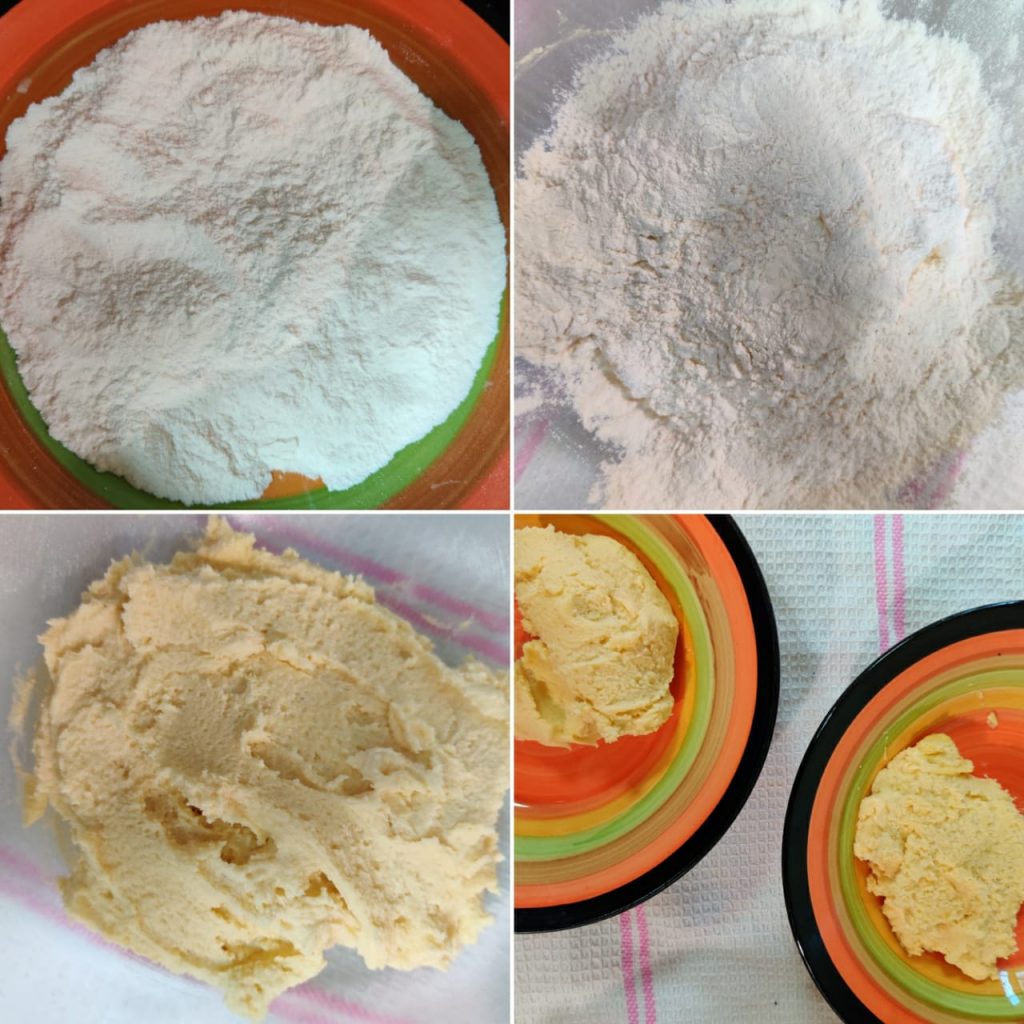 4) In one of plates, add and mix some green gel food color in the cookie dough. Depending on how pigmented your food color is, you may need to add more or less to get the desired color. Using a measuring teaspoon, scoop 1 teaspoon sized dough balls into a plate or a tray. (See picture below).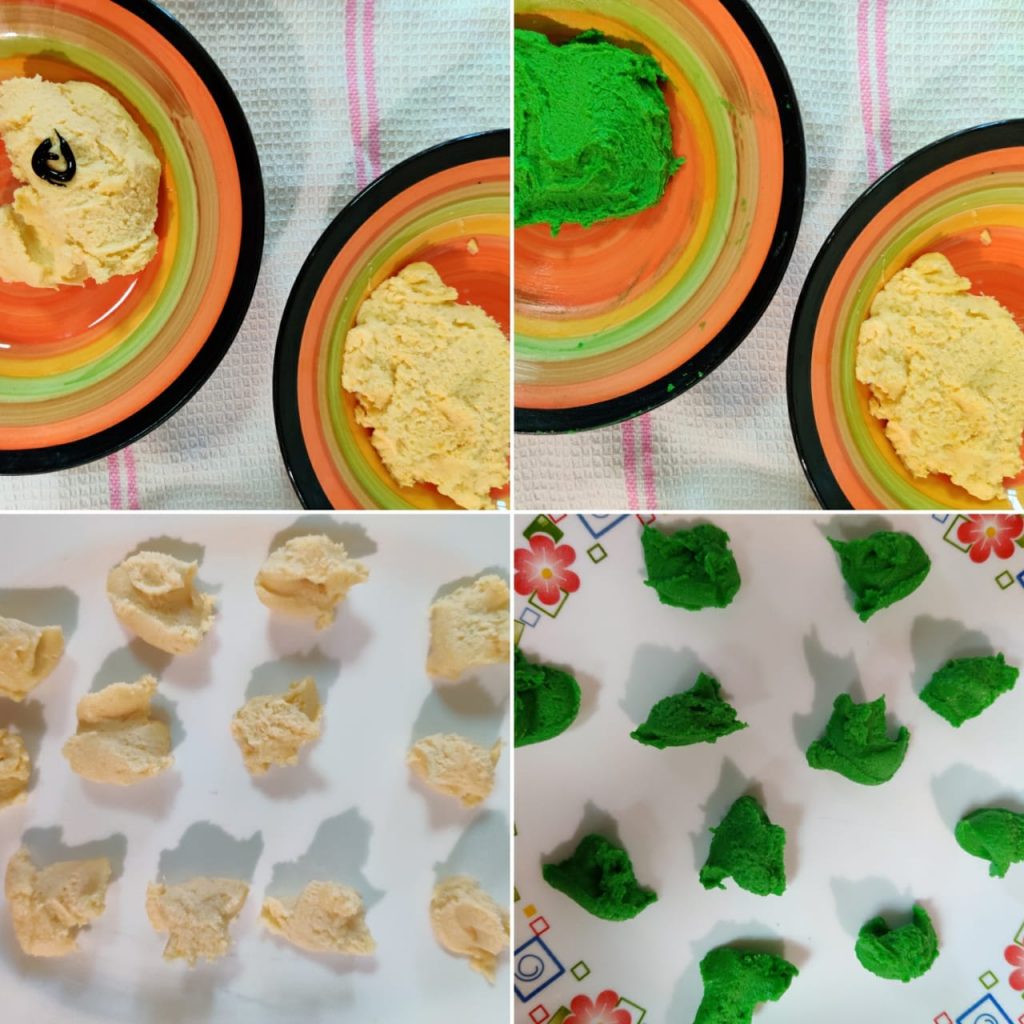 5) Take one ball of green cookie dough and one ball of the other cookie dough, and press them together gently (or you can make a ball out of it). Place it in a buttered tray. (It is up to you whether you prefer a baking sheet/tray or a cupcake/muffin tray).
I wanted thicker cookies so I used a cupcake tray. Keep in mind that my cupcake tray also had wider bottoms, and usually slots in cupcake trays have narrower bottoms compared to it.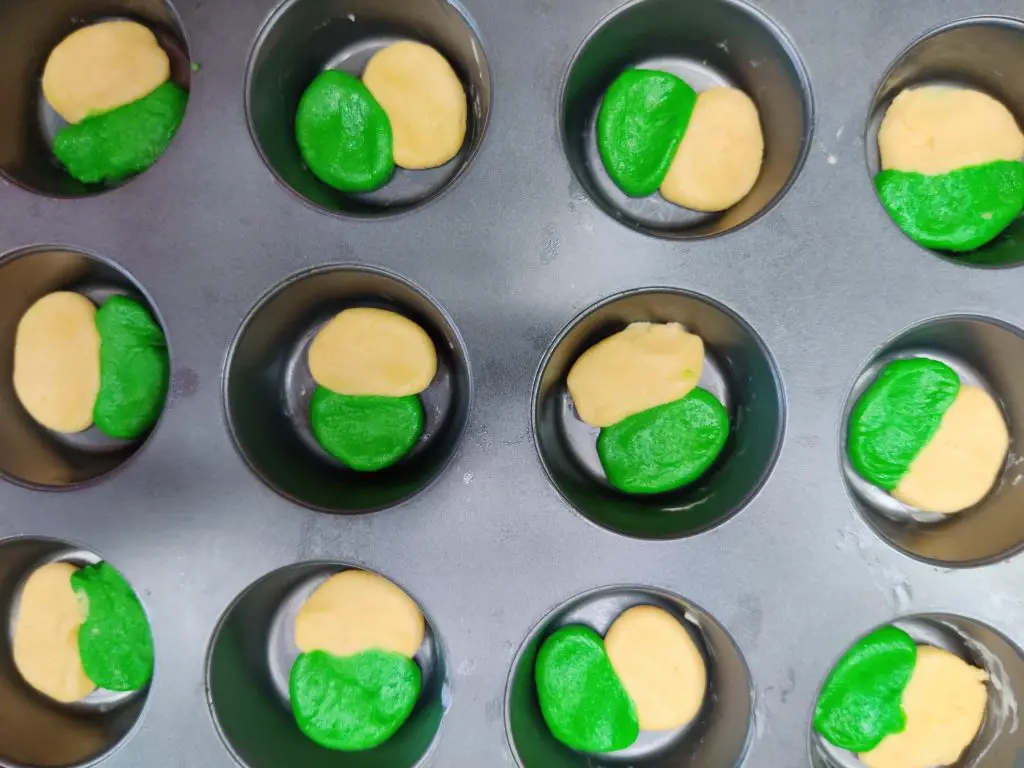 Bake in a preheated oven at 190°C , just until the edges start to brown, then remove immediately. Let them cool. You may use a butter knife to loosen the edges if they are not loose already.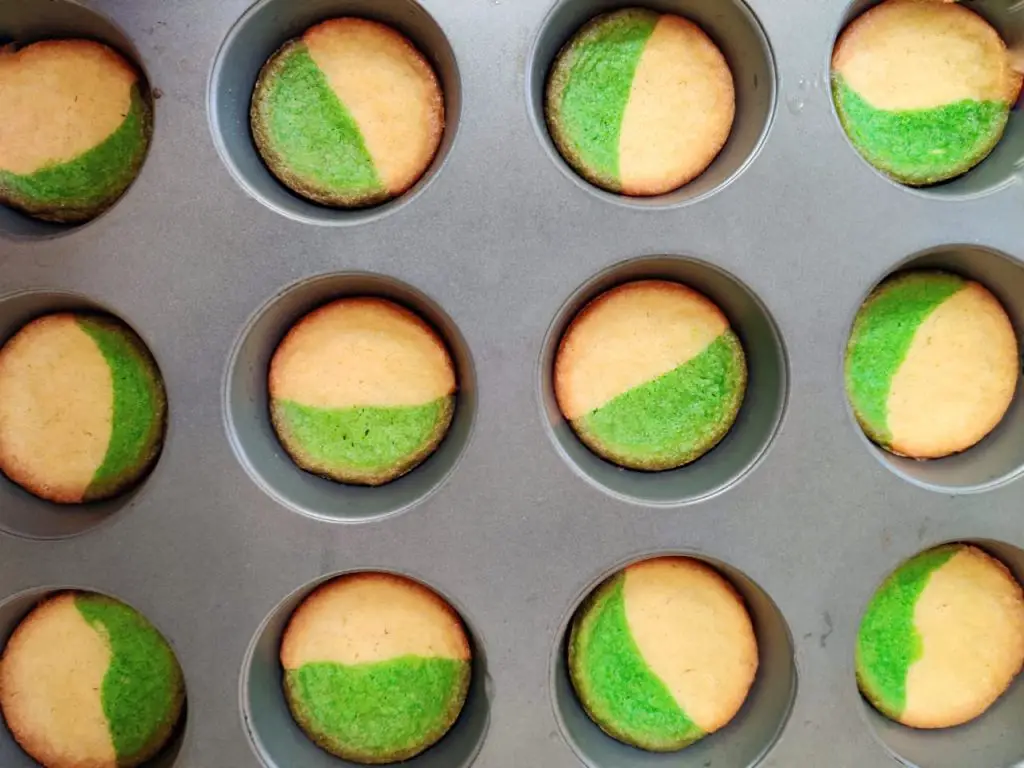 That's it! 🙂
Tips to make the perfect cookie
Softened Butter
Butter should be softened. Not too soft, or it will lead to greasy cookies. Neither too hard, as that will make it difficult to properly incorporate the sugar into the butter. Butter is just right when you press your finger gently into it and it leaves a slight indentation.
Oven Temperature
These cookies should be done in around 10 minutes. Do not over bake, or you risk drying them out, or worse, burning them. I like to be extra vigilant when I bake cookies, staying near the oven till they are done.
P.S. If you like these 14th August Butter Cookies, you may also like more green dessert inspirations.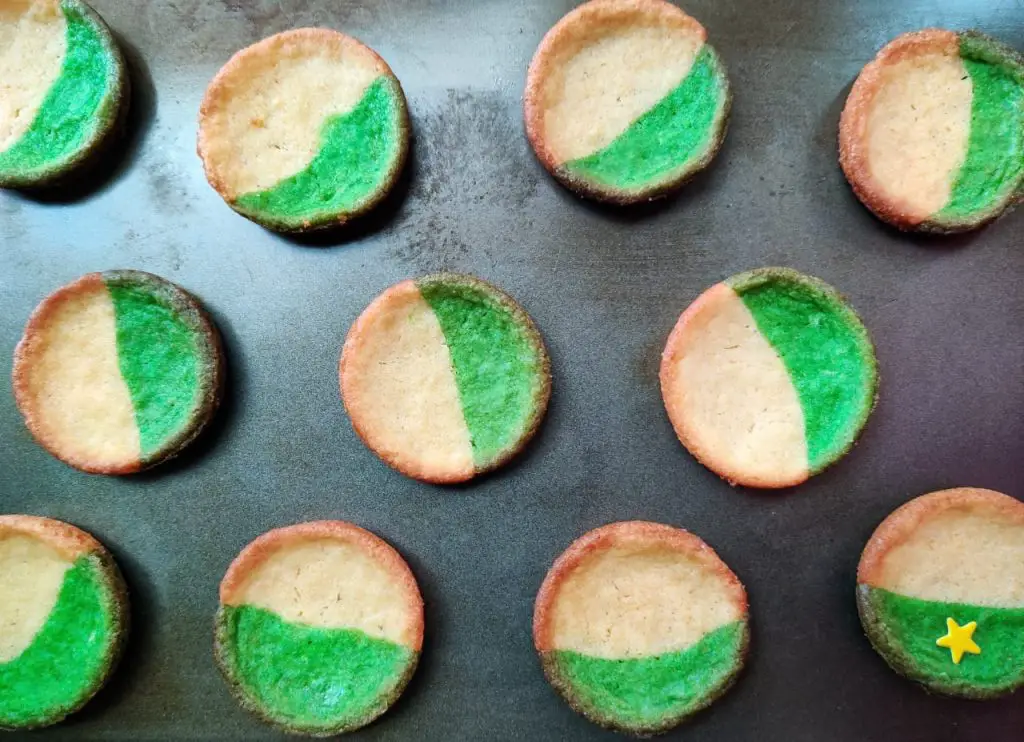 Troubleshooting Cookies
My cookies turned out too hard
If that happens to this cookie, or any other cookie, I have got a hack for you that works brilliantly! Just place your cookies in an air-tight container with a slice of bread and leave it overnight. When you open the jar, softer cookies will welcome you 🙂
P.S this also helps chewy cookies from drying out.
My cookies turned out too soft
This is easy. Just pop them in the oven again for 5-10 minutes (as needed!). Don't over do it. Cookies are generally softer when you take them out, but harden as they cool.
My cookies always burn from the bottom
Use a light colored baking sheet with parchment paper. That should help.
My cookies already got burnt from the bottom
Fret not. Use a cheese grater, or any grater, to scrape the burnt bottom of your cookie on it. The burnt layer will come off, and your cookie will look as good as…not burnt.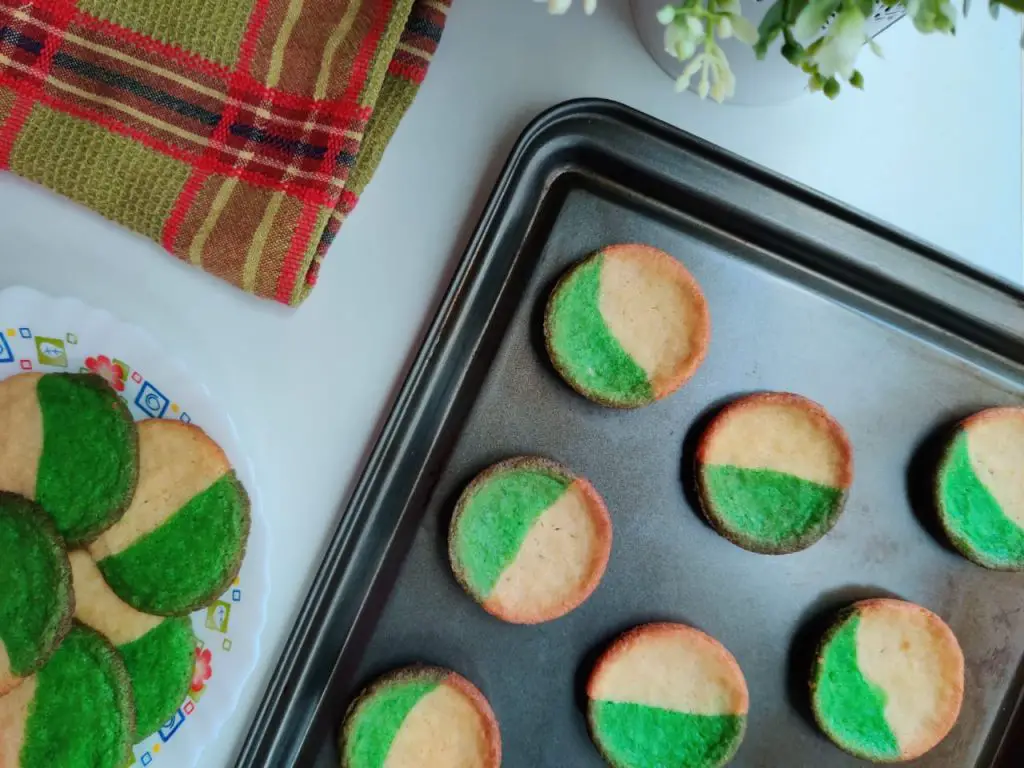 Alright, let's get to the recipe.
Did you try this recipe?
I would love to know how it turned out for you! Leave a comment below and post a picture on Instagram with the hashtag #theovenist.
Looking For More?
---
---